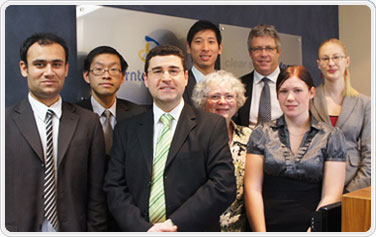 Thornton Davies was established by Tony Thornton and has been operating for over 30 years. Tony is an accountant and financial adviser with over 40 years experience. Having worked in both public practice and industry, this allows him to draw on his wide experiences. Tony has completed university studies in accounting and post graduate studies in both accounting and financial planning. Tony is also a Certified Practising Accountant.
The practice is located in the Eastern suburbs of Melbourne and provides a range of accounting, taxation and financial solutions for individuals and businesses. Tony's vision was to offer more than just accounting and taxation services.
Our goal when dealing with you is to act as your chief financial officer or financial coach across your entire financial affairs to ensure you achieve your desired objectives. We believe that client education is a key part of the advice process. We therefore make it a priority to explain things clearly to you and in an unbiased manner. We believe this empowers you to make informed decisions about your finances.
Before we can advise you, it's important that we take the time getting to know you. This isn't just your goals but also includes important things such as your values, aspirations and fears. We take pride in understanding you intimately so we are in a stronger position to help.
Clients tell us they enjoy dealing with us because no matter their need, big or small, they can deal with an experienced team of professionals within the one practice thereby reducing stress and saving time and money. If we're unable to help, we should be able to refer you to other professionals who can.